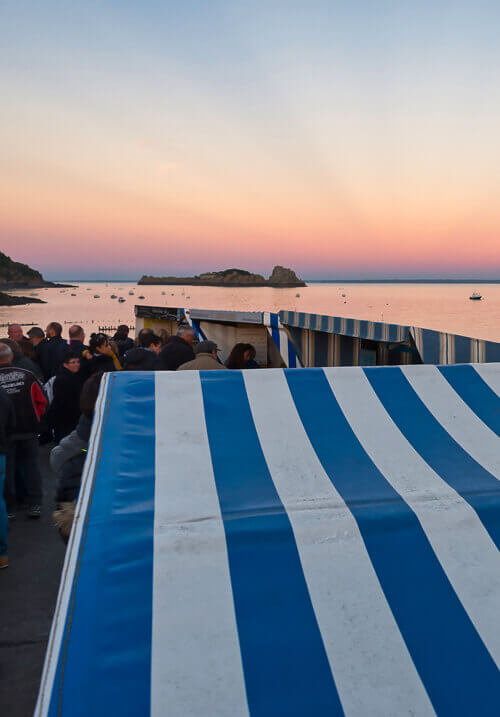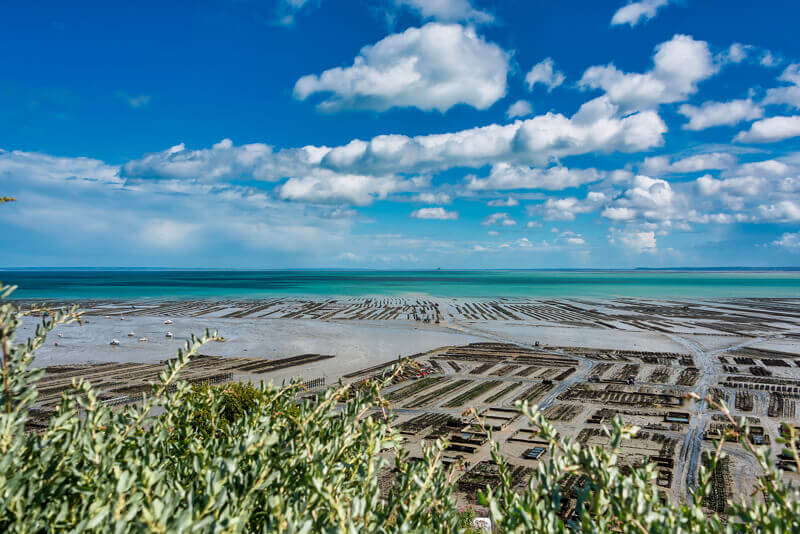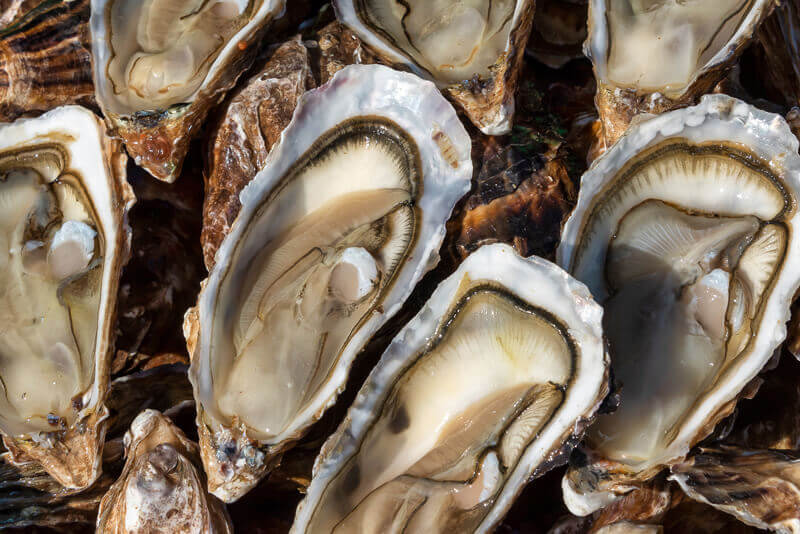 The oyster market
At the heart of the exceptional site of the bay of Mont Saint-Michel, the know-how of the oyster farmers in raising oysters has allowed the town of Cancale to be included as a cultural heritage site of France.
Leave your car at the entrance to Cancale at the free parking du port and enjoy a trip along the port de la Houle to meet the oyster producers of Cancale, on foot.
Caesar
Sciens

Caesar
Sciens

Caesar
Sciens
A unique place
Marché aux huîtres Poster
The Oyster Market in the spotlight!
Throughout the summer, the Oyster Market is displayed in the streets of Saint-Malo and Cancale, as part of an advertising campaign.
Billboards will promote it, giving more visibility to our only one Market in France!
See Poster
A souvenir from Cancale!
Take a little Cancale home with you! The poster is on sale at Marché aux huîtres.
Affiche au format A3 - 29,7 x 42 cm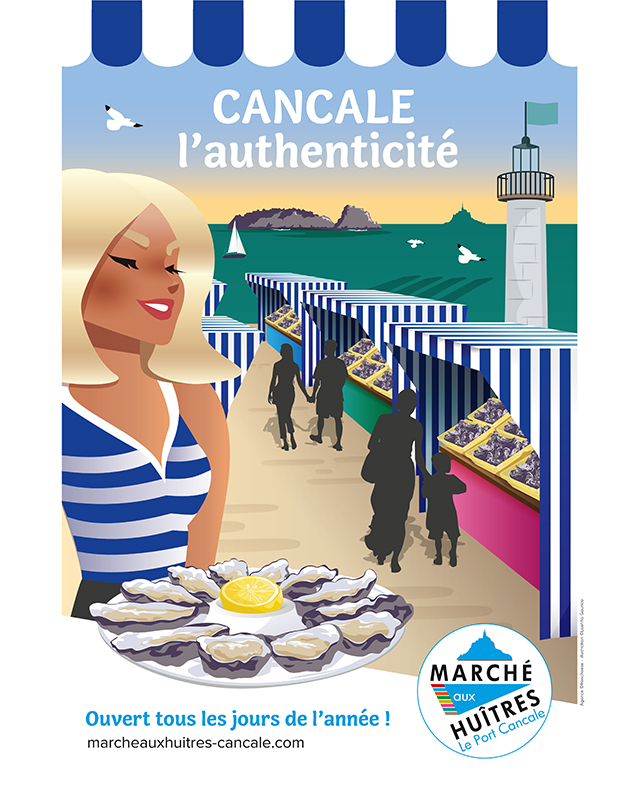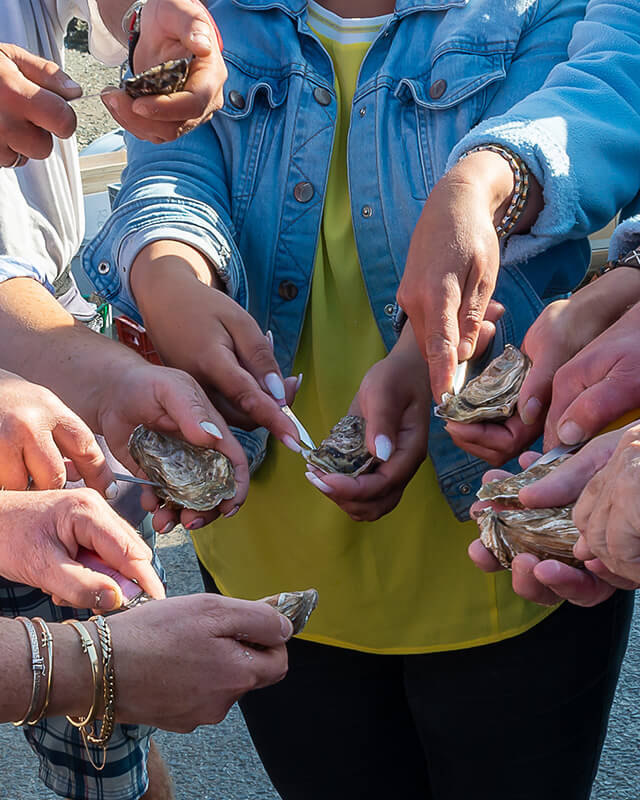 The oyster market
8 passionate oyster farmers
welcome you every day of the year to this unique place in France. Choose between take away or eating on the spot : the supreme luxury, the producers at the market open the oysters for you and you just have to sit down facing the sea and taste them.
In full view of Mont Saint-Michel
Experience an unforgettable moment
tasting the oysters which come from the beds right before your eyes. You can't get fresher !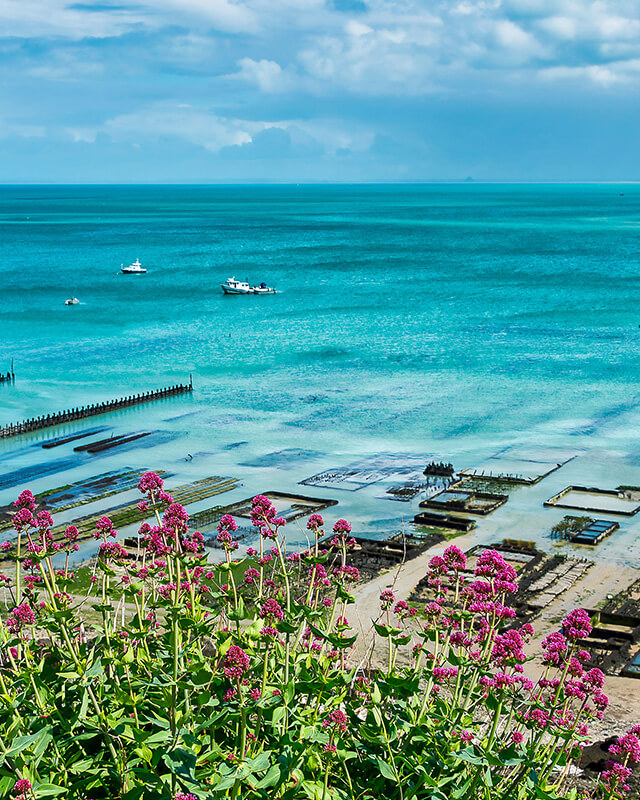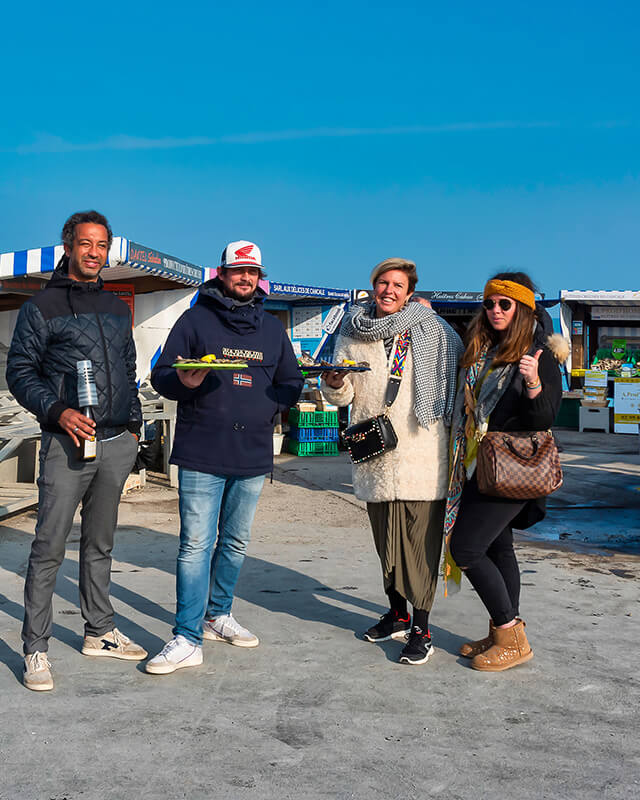 An unmissable experience
Taste the oysters of Cancale
enjoying the rhythm of the tides and the magnificent light of the bay of Mont Saint-Michel ! Then, as is the tradition, throw the empty shells directly into the sea !